HEALTH INSURANCE
SERVICES
What is
health insurance?
Health Insurance is one of the most essential aspects of an individual's life. It enables the insured to lessen the substantial risks linked with illness and treatment. Also provides financial coverage for all medical and surgical expenses incurred during hospitalization by the insured. Sharjah has some of the best public hospitals in the United Arab Emirates. The Sharjah Health Authority does a fantastic job of ensuring that Sharjah's hospitals rigorously adhere to the high medical standards established by the authority.
Why choose
Merak Tax Consultant?
Purchasing health insurance coverage online is one of the finest ways to do so. Al Merak Tax Consultant is likely one of the simplest and most secure methods to purchase individual, family, senior, and employee health insurance coverage.
Merak Tax Consultant employs a unique algorithm to offer numerous insurance policies that meet the needs of customers based on their inputs. The ability to assess alternative programs unavoidably confers decision-making authority to the consumer. Through Merak Tax Consultant, a consumer might select the policy that best meets his or her needs.
Types of Health Insurance in
Sharjah and Across UAE
There are primarily two types of health insurance policies available to satisfy the policyholder's individual needs:
Individual Health Insurance Plans
Individual health insurance policies cover hospitalization costs for a single insured. The policy's cashless reimbursement options for pre-and post-hospitalization expenses cover the cost of illness or hospitalization for a single individual.
Family Health Insurance Plans
Family health insurance policies cover the medical costs of an insured family's entire household. Prospective clients deem family health insurance plans to be a good value due to their affordability and coverage capabilities.
The main disadvantage of this policy is that the number of policyholders is limited to one spouse and a certain number of children. Typically, the sum promised in family health insurance plans is divided among the family members covered by the policy.
Plans by Nationality
Certain medical insurance businesses in Sharjah and throughout the UAE provide UAE nationals with slightly superior insurance policy options than the rest of the population. Consequently, the nationality of the policyholder can influence the policy's composition and premium.
Group/Employee Health insurance Plans
Employers typically purchase group health insurance plans for their employees. The most important characteristic of employee health insurance plans is the employer's capacity to include or exclude employees as they join or depart the organization. Due to the low-risk nature of the policy, employee health insurance plans typically have low premiums.
Senior citizen health insurance plans
Plans for senior citizens' health insurance are tailored exclusively for those aged 60 and older. The likelihood that an elderly citizen may become ill is deemed to be high, resulting in typically higher rates. Very few health insurance companies in Sharjah offer health insurance plans for senior adults; the majority of insurance plans include required health examinations. The health examination report will be utilized as a factor in determining whether or not to sell the client an insurance policy.
Health Insurance
Inclusions
Health insurance policies in Sharjah comply with a set of provisions that define the depth and breadth of the policyholder's health insurance coverage. The below-listed benefits are common for all health insurance policies sold in Sharjah.
Standard health insurance coverage includes the following:
        Pre- and post-hospitalization costs

        Medication

        Costs of hospitalization as an inpatient

        Pre-existing ailments and health conditions

        Newborn or Maternity
        Ambulance expenses

        Health examinations

        Hospital room cost

        Vaccinations and immunizations

        Daycare procedures
Health Insurance
Exclusions
Health insurance exclusions are a list of medical procedures and treatments that are not covered by health insurance services in Sharjah. Listed below are some of the most typical exclusions from health insurance:
Unnecessary Operations – Medical insurance in Sharjah will not cover the expense of procedures deemed unnecessary to the policyholder's health and welfare.
Aesthetic Treatments – It is quite rare to locate a medical insurance company that includes the cost of cosmetic treatments in its policy coverage.
Obesity – The majority of medical insurance providers in Sharjah do not cover treatments for obesity.
Dental and Optical Treatment – Dental and optical care are typically not covered by Sharjah's medical insurance carriers. A small number of medical insurance companies offer emergency dental and optical care coverage to policyholders. The majority of medical insurance policies in Sharjah provide clients the option to purchase maternity coverage as an add-on (by paying an additional premium).
Waiting Periods – Certain medical insurance plan benefits become effective once the policyholder has been a policyholder for a predetermined period. This is referred to as a waiting time. Included among the benefits requiring a waiting period are maternity coverage, coverage for pre-existing conditions, and coverage for chronic conditions, among others. Typically, policy renewals do not include a waiting period.
Canceled Policies – In Sharjah, medical insurance policies include the "right to terminate" Due to the policyholder's direct action, the health insurance policy can become null and void. Indulging in unlawful activities (such as gambling), committing self-harm or suicide, failing to pay the medical insurance premium on time, etc., are examples of conduct that could render an insurance policy void.
How to File a Claim for Health
Insurance in Sharjah?
The process for filing a health insurance claim can vary depending on the hospital where the policyholder receives treatment. If the hospital is what is often referred to as a network hospital (hospitals with which the insurance provider has partnerships), the insurance claim process comprises a specific series of steps. If the hospital is an out-of-network hospital (one with which the insurance provider has no affiliation), a different procedure must be followed.
The two most common ways for members of health insurance coverage to file claims are described here.
Within the hospital network
United Arab Emirates (UAE) health insurance companies typically have close business ties with hospitals and clinics around the country. When a policyholder gets care at one of these network hospitals, he or she is eligible for a cashless claim settlement. The hospital will be compensated by the insurance company for the cost of treatment. In this aspect, the policymaker is not obligated to make any compensation. The cashless claim is only valid if the treatment received by the policyholder falls within the policy maximum.
Outside the hospital network
In this circumstance, the policyholder is responsible for paying for treatment received at a non-network hospital. The insurance provider will repay the claim amount expended by the policyholder based on the policyholder's submission of original bills and other supporting documentation. Typically, reimbursements are subject to policy eligibility and the insurance provider's stipulated restrictions. Merak Tax Consultant, one of the largest insurance brokers in Sharjah, can help you cut through the clutter; contact our helpful customer service department for more information.
OUR CAR INSURANCE
AFFILIATES
We've worked with top auto insurers in the UAE to provide you with the most competitive quotes and tailor your policy to your specific requirements.
Our size and reputation enable us to negotiate the finest deals for you and provide you with the option to choose from all of the main car insurance providers in the UAE – on exclusive plan terms that you would not be able to obtain directly or elsewhere.
        You submit the form

        You receive a comparison of the best deals from your specialized Insurance Advisor in your email inbox

        You email us your identification documents and the confirmation number from our payment portal.

        We immediately send you your policy.
Types of Car Insurance
in the UAE
In the UAE, there are two types of auto insurance (and in fact across most of the world). These are liability insurance and full coverage insurance. To drive lawfully in the UAE, you must get third-party auto insurance.
In some countries, it is also possible to get 'third party, fire and theft' automobile insurance, which adds coverage for damage caused by fire and car theft to the normal third-party coverage. However, in the UAE, fire, and theft are typically included in comprehensive insurance, the second form of auto insurance.
Third-Party Liability
Car Insurance
Third-party auto insurance gives the bare minimum of protection. This means that neither you nor your vehicle is protected, but the insurance companies will pay for any damage you or your vehicle cause to another person or their vehicle. The first part is the insurance firm, the second party is you (who purchased the insurance), and the third party is not involved in the business transaction.
Third-party auto insurance is mandatory in the UAE. This means that no one will be held responsible if another road user who is "at fault" harms them or their car.
Comprehensive
Car Insurance
Comprehensive auto insurance covers you, your vehicle, and any damages you cause to others. In other words, you receive both third-party and second-party coverage. Comprehensive implies literally "complete" or "containing everything that is required." There are a lot of various levels of coverage within comprehensive car insurance, ranging from the most basic packages, which cover damage to your vehicle, to the most thorough packages, which pay for a cab while your vehicle is being fixed.
What Do Car Insurance
Policies Cover?
There are two primary categories of coverage offered by auto insurance policies: third-party coverage and comprehensive coverage. The first, third-party insurance, covers the harm you may do to another driver or road user, but not your vehicle. Comprehensive cheap car insurance sharjah includes coverage for the repair or replacement of your vehicle.
Comprehensive auto insurance is available in a variety of types. Some businesses offer a single, all-inclusive auto insurance plan, while others offer three (or even four) packages with escalating levels of coverage, typically classified as bronze, silver, and gold. The third option is a single comprehensive insurance plan, with the opportunity to purchase several supplementary benefits.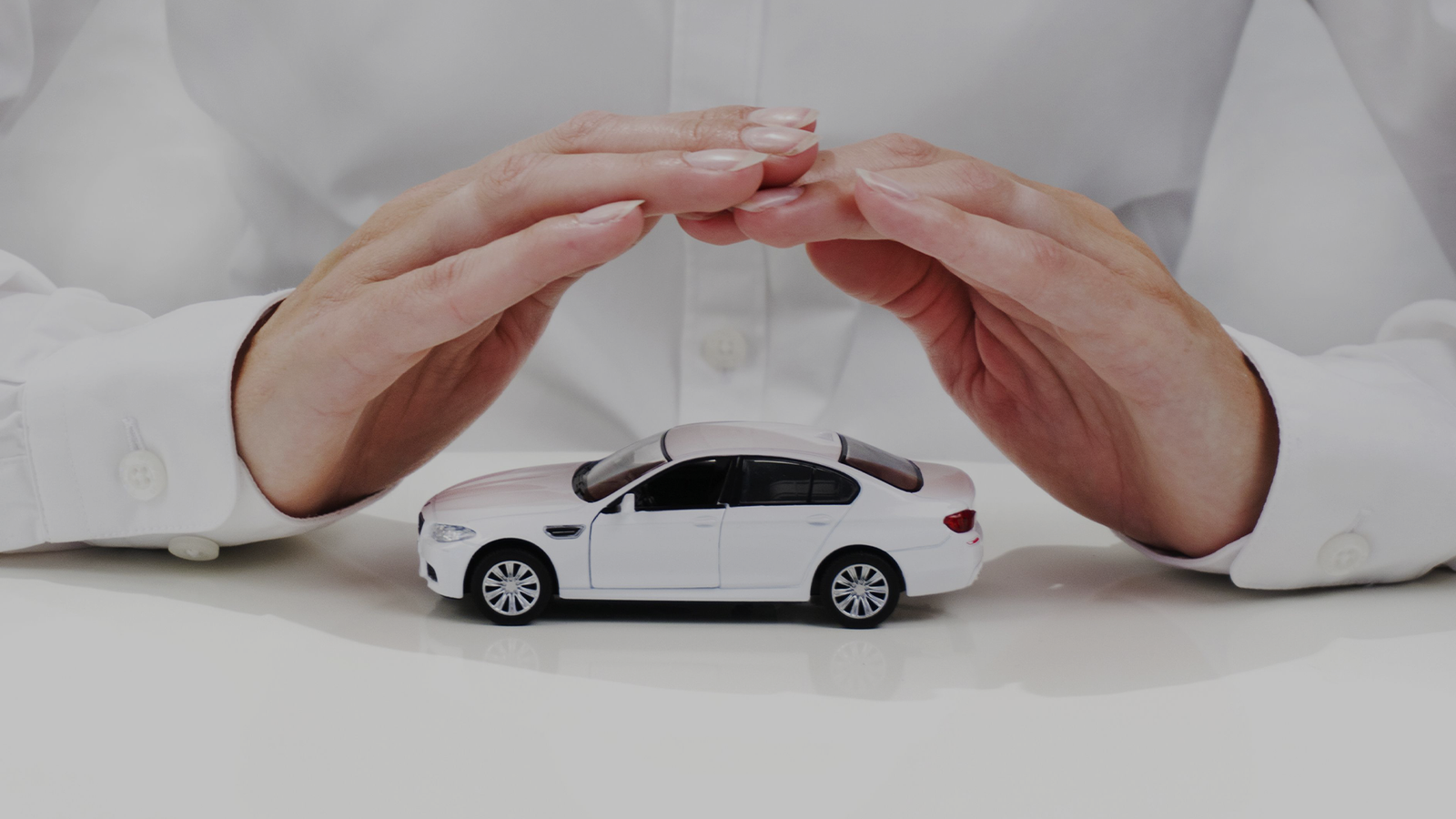 What Do Car Insurance
Policies Not Cover?
What auto insurance policies do not cover is of the utmost importance, as no one wants to assume that a policy will pay for a given benefit or damage, only to discover after an accident that it will not. Here, we will explain what the most common types of automobile insurance do not cover.
Additionally, comprehensive auto insurance will cover damage to your vehicle as well as damage to another vehicle. Therefore, comprehensive insurance includes coverage for third parties and adds additional benefits. Remember that if your vehicle is damaged by the "at-fault" driver of another vehicle, their insurance will pay to fix your vehicle.
The most critical consideration when purchasing auto insurance is whether you want third-party or comprehensive coverage. If you are at fault for a collision, third-party insurance will compensate all parties involved. Third-party insurance companies is required by law in the United Arab Emirates. However, damage to your vehicle, property, or life is not covered (not to mention those of your passengers).
Because different packages offer varying levels of coverage, it is impossible to say precisely what is not covered by comprehensive auto insurance. Some policies cover off-road use while others do not, and some policies cover loss of personal property while others do not. Therefore, it is advisable to consult the specific policies to see what is covered. Remember that many providers offer three tiers of comprehensive coverage, with each tier providing progressively greater protection.
How to File a Claim for
Car Insurance in UAE?
In the UAE, registering an automobile insurance claim is straightforward. There are only a few steps to take:
File a police report
Make a police report by dialing 999; the cops will arrive quickly. Take images of any damage yourself in the meanwhile. The police will determine who is at fault and distribute a pink form to the driver deemed at fault and a green form to the driver deemed not at fault. If either side disagrees with the police's evaluation, you can bring the matter to the local police station. In certain Emirates, minor accidents can be reported through the police app (Sharjah Apple and Android), on the UAE Police website, or at select ENOC gas stations.
Inform your insurer
They will require your police report, which you can send to them via email. You must notify your insurer even if you have no intention of filing a claim.
Pay your excess
This is the portion of the repairs you are responsible for paying if you are at blame before your insurance company pays the remainder.
contact &
reach us!
For any Instance
We are thrilled to hear from our readers and welcome any feedback, suggestions, or inquiries you may have. Please feel free to reach out to us through our Contact Us page, where you can fill out a form and send us a message directly.